Ignition Interlock Device Cost
How Can I Lower My Ignition Interlock Device Costs?
If you are mandated by the court to install an ignition interlock device, you are responsible for covering the costs. The costs can vary depending on what state you are in and what type of vehicle you have. If finding a low-cost interlock is important to you, you can try a few things to find the cheapest breathalyzer for your car.
Take advantage of promotions, rebates, or discounts: ADS runs frequent promotions to help our customers get the most affordable interlock device they can. These include installation rebates, discounts like 20% off, and other promotions. You can always contact us to ask about promotions and which ones you may qualify for.
Look into assistance programs: Even the cheapest ignition interlock device can be prohibitively expensive for those who are already struggling financially. Many states offer financial aid to help cover costs for interlock devices. Criteria differ from state to state, but your attorney should be able to assist you in determining if you qualify for financial aid.
Remain compliant with your state's interlock policy: Many states have compliance-based interlock policies, where your interlock term can be lengthened for certain infractions. These infractions could include failing multiple tests or tampering with your interlock device. Additionally, all states have penalties for repeat DUI offenders, if they find themselves facing a second offense. Violating interlock policy or committing a second offense can result in your interlock term being increased. Of course, this will increase your spending, even with a cheap interlock device. If you stay compliant and avoid reoffending, you should be able to end your interlock term on time.
Don't tamper with or remove your device: Tampering with or removing your device will not only violate your interlock policy, it might mean you need to pay to have the device reinstalled, or repaired. Additionally, you may be penalized with an extension of your interlock term.
What is next? We can help you through the process. Give us a little information and we can help with next steps.
There was an error submitting your form. Please try again.
Thank you for your submission.
Are Cheap Interlock Devices Reliable?
You might be concerned about the quality of your low-cost interlock device, but keep in mind that an affordable interlock is the goal of most providers. Particularly since most customers are mandated to install by the court, interlock providers are not inclined to produce poor-quality devices just to gain more customers. Faulty interlock devices that break and are inaccurate could mean that an interlock provider is decertified by the state, which is incredibly damaging. No interlock provider wants to be decertified.
When a provider is decertified, it means that all their current customers in that state must remove the device, and reinstall the device from an approved provider. This, of course, costs the decertified provider a great deal of money in lost revenue and negative publicity.
It's unlikely that a cheap interlock device will be unreliable, but if you are concerned that your interlock device is not working correctly, contact your provider right away.
Cheapest Interlock Device: ADS Interlock
ADS has worked hard to create an affordable and reliable interlock device. Our low-cost breathalyzer device features bilingual prompts in English and Spanish and is discreet and easy to use. Thanks to our partner network, we also have more locations than any other provider. Contact us today to get started on your low-cost interlock installation.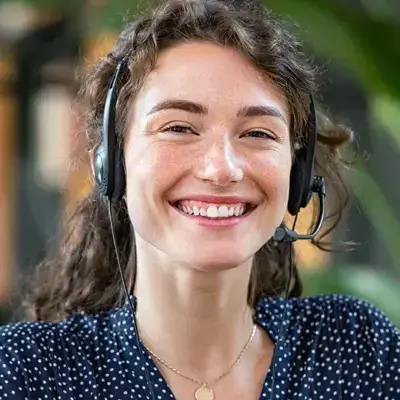 Our state specialists are ready to answer your questions and get you through the process, one step at a time.