How Does a Breathalyzer Work?
What is an Ignition Interlock Device?
Ignition interlock devices are often called car breathalyzers, or abbreviated as IID. They are used to prevent drunk driving incidents, and are often mandated in court following a DUI conviction.
The devices themselves are roughly the size of a cell phone, and are wired into a vehicle's ignition in such a way that drivers are required to take a breath alcohol concentration (BrAC) test and pass before they can start the car. If the driver fails the test, the car will not start until they pass.
Many states require ignition interlock devices as a condition of regaining driving privileges for DUI offenders. The devices are proven to help prevent recidivism. The policies in each state vary, but in every state, when an interlock is court-mandated it must be installed by a state-approved provider.
State-approved providers must meet state criteria in a variety of areas. State-approved interlock providers work with the state monitoring authority to share testing results. The state monitoring authority uses this data to determine if the offender is compliant with the state's interlock policy.
DUI offenders are required to cover the cost of their interlock device installation and monthly lease. Some states have compliance-based policies and may lengthen the interlock term if the offender fails multiple tests in a row or attempts to tamper with the device.
How Does an Ignition Interlock Device Work?
Your technician will ensure you know how your interlock device works at your interlock installation appointment. The devices use fuel-cell technology to detect alcohol, like handheld breathalyzers used by law enforcement. Here is how testing works with ADS devices:
First, you will activate the device by pressing the on button and wait for the display to say it is ready
When the display notes it is ready, you will take the device and blow into the mouthpiece to leave your breath sample
Wait for results
If you pass, you will be able to start your vehicle and drive
If you fail, you will be able to test again after waiting. Be aware multiple failures in a row may result in a lockout
The interlock device will signal you for random retests during most trips. An alarm will sound, and you will have a grace period of about six minutes to pull over if you need to in order to test.
If you live in a state that requires a camera, you will also need to make sure your face is visible while testing so the camera can capture your image. ADS devices feature bilingual prompts in English and Spanish, so users can choose the language they prefer.
What is next? We can help you through the process. Give us a little information and we can help with next steps.
There was an error submitting your form. Please try again.
Thank you for your submission.
Ignition Interlock Installation
Every state has a list of approved interlock providers. When an offender is sentenced to install an ignition interlock device, they are typically provided with this list by the court or their attorney. The rules vary by state, but often the offender is required to serve out a portion of their suspension period before they are eligible for the installation.
When it's time to install, offenders must go to an approved provider and have the ignition interlock device installed by a certified technician. ADS has over 5,000 locations nationwide to choose from, all staffed with certified technicians. They are specially trained on how to install and operate the device. Attempting to install the device on your own could damage your car, and it would not be approved by the state. ADS will provide you with a certificate of installation you can share with your state's DMV in order to get your license back.
After they install your device, the technician should show you how it works and ensure you understand before you leave. You will have to return regularly for device calibration, so choose a location that is convenient for you.
Find an Installation Location Near You
What Information Is Recorded?
Interlock devices record a variety of data to share with the state monitoring authority. The data is secure and only shared with appropriate state agencies. Data collected and stored on the devices includes:
The breath samples provided and results
GPS data showing the location of your car at time of testing
All calibrations performed
Missed calibrations and retests
Any attempt to tamper with the device
Interlock devices are closely monitored, and attempts to tamper with them will be recorded. Sometimes, users may find themselves locked out of their device after multiple failed tests in a row. Lockouts are also recorded.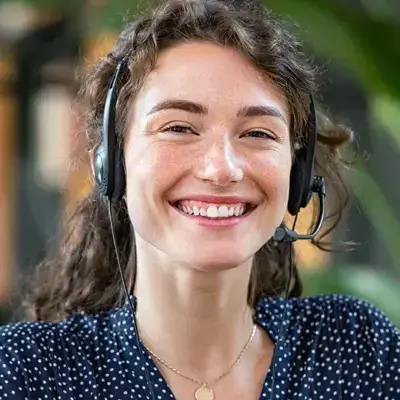 Our state specialists are ready to answer your questions and get you through the process, one step at a time.